On October 19, The 2nd Meeting of the First Session of International Smart Sustainable City Club (ISSCC) was held in Hangzhou. High level officers from ISSCC members including Beijing Future Science Park, Tianjin Eco-city, Shenzhen, Guangzhou, Chengdu, Dalian and Qingdao, pilot cities of international standards, representatives of Chinese and international enterprises and person in charge of 24 future community pilots attended the meeting.

At the meeting, ISSCC secretary general Ms. Shao Xinhua reported work of ISSCC over the past two years to all delegates. ISSCC secretariat actively participates in international sustainable development activities and is committed to promoting the standardization construction of international cities and improving the sustainable development level of global cities. Through the implementation of ISO37101, the secretariat has promoted the innovative management capabilities of Club members and pilot cities, carried out sustainable development pilot projects based on the characteristics of cities, improved the level of public services and social civilization in cities, promoted urban cohesion and social welfare, improved urban functions and living environment, and actively participated in the research and formulation of international standards for sustainable development.
In the next stage, the ISSCC secretariat will continue to develop Club members, help more members to apply to become international standard pilots, focus on promoting the integration of urban and rural development, create a number of comprehensive small town renovation experimentation areas, and initiate research on international and Chinese standards for sustainable development of future community to help Chinese standards going global.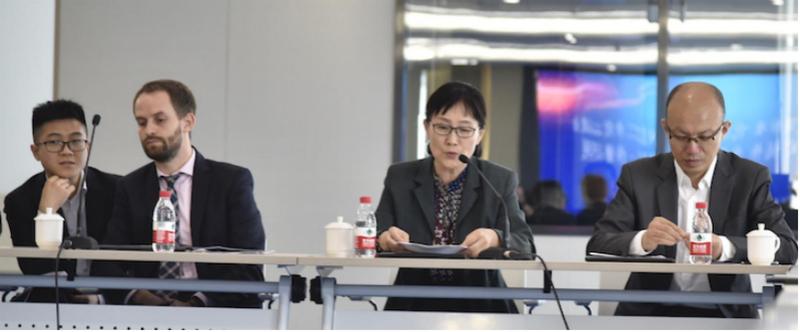 ISSCC Secretary General Ms. Shao Xinhua Reporting
Representatives of Club members and international standard pilot cities discussed the implementation of the international standards for sustainable development in their cities as well as 6 international standards for sustainable development with different characteristics led by China among the 30 international standards developed by ISO/TC268. In addition, the participants also had extensive exchanges and communication on launching of the pilot project in worldwide and how Club members will practice the standards and the future development of the standards in construction of future communities. The UN sustainable development project leader, Alibaba Institute of International Standardization, Beibei Group, representatives of the Club members, international standard pilots and the future community pilot shared their ideas at the meeting.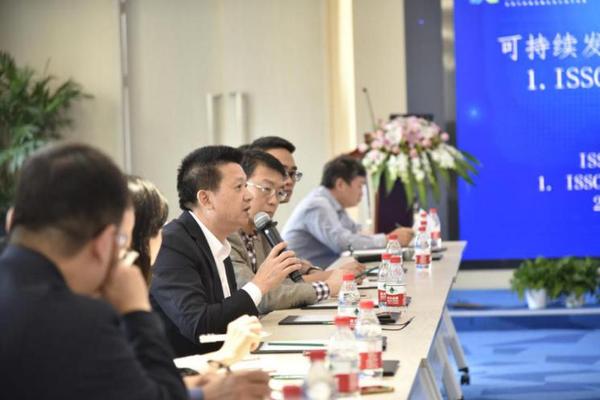 Delegate of Club Members Speaking
This meeting generated enormous publicity for ISSCC, promoted in-depth awareness of international standards for sustainable development by Club members and pilot representatives, and reached consensus on further improving the international standards system for sustainable development of cities and building a digital communication platform for ISSCC member cities.
Development of future community is a concrete practice for global sustainable development. During the meeting, the participants put forward their own opinions on the development of future community and the leading role of standards in it. ISSCC Secretariat will play an important role in the standardization of future community construction based on this international platform for communication. On the same day, "Future Community, Standard First" --the ISSCC 2019 international conference on sustainable development standards, jointly hosted by ISO/TC268 and ISSCC was held in Hangzhou.